Commercial Operations Analyst, Brands job in Baltimore
Create a candidate account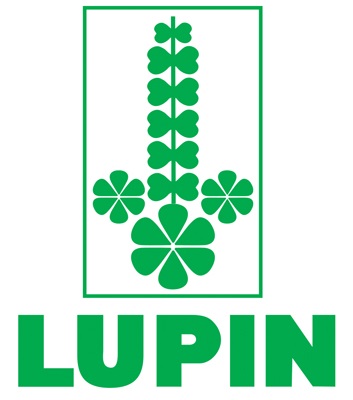 Job Code:
2018-2371
Employer:
Lupin Pharmaceuticals

Category:
Finance
Operations
Project Management
Business Development
Product Management
Project Management
Job Type:
Full Time

Location
Country:
United States
State:
Maryland (MD)
City:
Baltimore
Zip Code:
21202
Post Date:
09/10/2018

Description

Overview
Reporting to the Commercial Operations Sr. Director, the Commercial Operations Analyst supports all aspects of commercial operations. The Commercial Operations Analyst will be responsible for gathering data from multiple systems to create reports for business metrics that will be used by Sales, Operations and Finance. Background and experience should include working simultaneously with Sales, Operations and Finance organizations. Extremely solid data analytics skills are required, including providing insight and commentary on trends as well as identifying details for shifts in metrics. In order to be successful, this person needs to be a self-directed contributor who can effectively communicate across multi-functional areas.

Responsibilities
Collaborate with all departments to understand their unique requirements for metrics to manage business.
Create, publish and update a schedule for providing reports daily, weekly, monthly and quarterly.
Retrieve data from multiple sources (IQVia) and MI (mobile Intelligence) as needed.
Support user base by engaging in discussions to understand business requirements and making necessary changes in database structure, and configurations to drive efficiency and productivity.
Retrieve, store, input and monitor all data required for the Open Payments Act (sunshine reporting) and state reporting utilizing the an Agg. spend solution
Develop dashboards as needed, update all dashboards and other metrics per schedule or as requested.
Create PowerPoint presentations to support management.
Validate all data integrity prior to submitting it to department managers.
Reconcile data weekly, monthly and quarterly to support commission payout process and other reporting needs.
Generate weekly reports and provide analysis for the sales leadership to monitor team performance.
Assist with weekly, monthly, and quarterly forecast consolidation and analysis.
Assist in the development of sales reporting tools.

Qualifications
Bachelor's degree in a business, applied mathematics, statistics, or related discipline and related experience required.

3+ years progressive experience in a business analysis setting including business/financial analysis, presentation and relationship building preferably in the pharmaceutical or healthcare field.
Advanced experience with Word, Excel, PowerPoint, Access and familiarity with pharmaceutical data sourcing and the Internet is required.
Demonstration of a positive attitude, good verbal and written communication skills as well as analytical and problem solving skills.
Strong leadership skills, high energy, and a passionate champion for the business with an ability to quickly establish credibility throughout the organization.
Strong analytical skills, prior experience working with forecasts, analyzing market research results to turn data into actionable insights, and a strong focus on business analytics as a means to improve and grow the business.
Excellent organizational and communication skills and an ability to work with diverse internal and external constituents.
Demonstrated ability to prioritize, plan and execute multiple short- and long-term projects, while meeting all deadlines.
Strong ability to identify/anticipate opportunities, challenges and road blocks, while maintaining a solutions-focused approach and develops plans accordingly.
MBA in business related field a plus
Software experience with Access, IQVia (IMS), SAP, and Wolters Kluwer (Symphony) market research data preferred
SQL or mySQL programming experience helpful
Analytical or market research experience in a life-sciences field preferred
Familiarity with common statistical analysis methods preferred

Physical Requirements

The physical demands described here are representative of those that must be met by an employee to successfully perform the essential functions of this job. This position requires the ability to occasionally lift office products and supplies, up to 15 pounds. Sitting for long periods of time may be required. Work is performed in an office environment.
ref: (2018-2371)
34 days ago
Back to search results