IVD Director job in New Jersey
Create a candidate account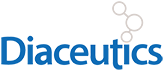 New Jersey (NJ), New Jersey
Job Code:
IVD
Employer:
Diaceutics

Category:
Medical Device
Job Type:
Full Time

Location
Country:
United States
State:
New Jersey (NJ)
City:
New Jersey
Zip Code:
NJ07054
Post Date:
09/20/2018

Description

Position Summary:
The primary purpose of this position is use deep knowledge and experience of in vitro diagnostic launch planning and commercialization execution to provide insights and build strategies for unique personalized medicine project needs.
Duties & Responsibilities:
1. Work closely with data acquisition team to seek and analyze data to identify trends, gaps, opportunities and develop recommendations for personalized medicine projects.
2. Support the client Engagement Team to ensure client needs and deliverables exceed expectations under tight timelines.
3. Using expertise in various software platforms to distill complex data to clear and meaningful graphs, tables and succinct PowerPoint presentations.
4. Leverage significant in vitro diagnostic experience to think creatively solving todays and predicting tomorrows challenges in personalized medicine.
5. Have a mindset of continuous improvement bringing new and creative ideas to management and leadership teams for improvements.
6. Maintain a high standard of professional conduct and compliance with all company SOP's, policies and procedures.
7. Assume accountability and responsibility for excellence and deadlines of assigned projects.
8. Through collaboration and individual analysis of data sets and independent research, develop insights, identify gaps and develop key messaging to satisfy client needs.
9. Distill complex information sets to clear and succinct education, strategy and tactics for successful adoption of companion diagnostics.
10. Work collaboratively and cross functionally in a virtual team to set objectives and deadlines.
11. Consistently overdeliver on internal and external expectations.
12. Promote Diaceutics culture and philosophy of client delight through high quality work delivered through internal and external client interactions.
13. Ability to work atypical work hours to achieve tight deadlines in a virtual global work environment.
14. Assure on-going strategic and tactical knowledge and proficiency in all aspects of the current and potential industries served by Diaceutics.

Requirements:
1.Education – Bachelor's degree in scientific field is required. Advanced degree- MBA, Masters or other is preferred. 2.Experience –3-5 years of IVD Marketing, medical affairs or similar strategic launch experience required, 4-8 years preferred. 3.Disease State Knowledge; Experience and strong understanding of Oncology market including diagnostic testing algorithms is strongly desired. Additional understanding of laboratory techniques and technologies desired. 4.Computer and Software Knowledge and Skills – Proficient skills in Microsoft Office suite. Advanced PowerPoint user preferred. Knowledge and use of data analysis and graphic tools such as Tableau are strongly desired.
Back to search results