Senior Director Pharmaceutical Consulting job in New Jersey
Create a candidate account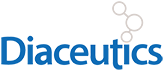 New Jersey (NJ), New Jersey
Job Code:
SDPC
Employer:
Diaceutics

Category:
Client Services
Job Type:
Full Time

Location
Country:
United States
State:
New Jersey (NJ)
City:
New Jersey
Post Date:
09/20/2018

Description

The primary purpose of this position is to synergize multiple inputs and research data streams to guide pharmaceutical clients in personalized medicine and diagnostic strategy, using Diaceutics distinctive consulting business model.
The Senior Director will play a key role in establishing and maintaining client relationships, and in the design, development, management and delivery of client consulting projects. The position will require working closely with colleagues within a global matrix environment, managing several projects simultaneously under challenging timelines all while striving to delight customers, consistently going above and beyond their expectations.
This full-time permanent role will report to the CCO.

Duties & Responsibilities:
1. Outstanding presentation and delivery skills.
2. Close collaboration with internal and external clients.
3. Serve in client facing role on consulting projects, including relationship building, project scoping and delivery work.
4. Ability to guide research staff for required data and information and then to synthesize conclusions and strategic guidance from a variety inputs in the context of the client needs and requirements.
5. Manage inputs in the creation of consulting project proposals.
6. Manage consulting projects timelines and deliverables.
7. Lead matrix team activities, curate data gathered by project team members and build insights to serve as foundation for client deliverables.
8. Develop client deliverables that distil complex datasets and concepts to easily comprehensible material.
9. Develop and deliver client projects according to Diaceutics high standards.
10. Provide direction and guidance to develop junior consulting resource.

Requirements:
1.Education • 4-year university degree in life science or business. MBA and other advanced degree (e.g PharmD) desired. 2.Experience • 5+ years' experience in a in pharmaceutical industry. •Minimally two years of consulting experience in client facing role; preferably including commercialization, strategic planning, market research or competitive intelligence areas. • Knowledge of consulting methodologies, tools and techniques. • Knowledge of key issues and current developments in pharmaceutical and healthcare industry • Proven ability to concurrently manage multiple projects and deliver under aggressive deadlines. • Proven client interaction/management skills • Excellent organizational and time management capabilities, with a desire to work in a fast-paced environment. • Proven attention to detail with experience developing comprehensive documentation and specifications 3.Computer and Software Knowledge and Skills •Proficient skills in Microsoft Office Suite (strong PowerPoint skills highly desirable.) 4.Skills and Qualities • Outstanding communication and presentations skills. • Ability to structure and deliver reports and presentations to clients appropriate to the needs of the audience. • Goal oriented, self-directed, determined individual. •Strong strategic and analytical skills; ability to develop qualitative and / or quantitative analysis for solutions to client needs.
Back to search results